Admission MBA Noida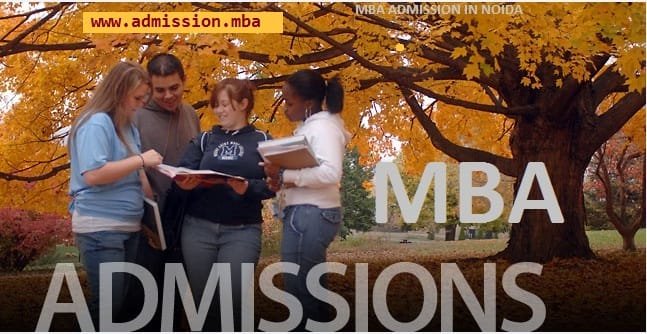 Top MBA/PGDM Colleges In Noida
Noida is short form of short for the New Okhla Industrial Development Authority Located in Uttar pradesh which falls under the region of Delhi NCR Which has the highest per capita income in the whole National Capital Region.
The Most preferable place among graduates and other students opting for MBA Admission Noida and other Education as it is an Upcoming educational Hub with many top mba colleges in Noida with latest teaching pedagogy .
New Okhla Industrial Development Authority – Noida
Noida also has presence of many Multinational Companies offices  and  automobile ancillary units and a Place of Many 5 ,4 star Hotels with companies like Escorts, Honda-SIEL, Moriroku Technology India Pvt Ltd and New Holland Tractors (JV of FIAT with Ford). Various MNCs and major manufacturers like Alstom, ISGEC, LG, Samsung, Ericsson and music company T-Series also have their corporate offices in the city.Some other software , Multinational companies having their Outsourcing IT firms are Sapient, Qualtech Consultants, Headstrong, EXL Service, One97, MyKaarma, Abstract Consultancy, TSYS International, SDG Corporation, Dex Consulting, Search Value ITES Pvt Ltd, IBM, Miracle, AON Hewitt, Fujitsu, Ebix, CSC, Fiserv, TCS, WIPRO, HCL,360logica software testing services, Tribal Fusion,Tech Mahindra, Adobe Systems, Ericsson, DELL, Sparta Consulting, Patni Computers, Corbus, Accenture, Samsung, JKT, Metlife, Smartchip, Avis e-Solutions, Indus Valley Partners, The Smart Cube, hCentive, etc
Noida well Connected place to travel by Following:-
Road Transport – Auto , Taxi , Bus
Metro
Railways
MBA Admission Noida offers admission to candidates with any Discipline Recognized By any Indian University being UGC approved or AICTE . Most of the MBA college in Noida offer MBA course or the PGDM programme with different specializations and therefore candidates have the option of MBA Admission Noida by choosing the specialization that will be suitable and that is of interest to the student. Some of the MBA specializations offered by MBA colleges in Noida include HR, Finance, Purchase, Marketing, etc.
Top MBA/PGDM Colleges In Noida
Here is the list of top mba Colleges in Noida :-