PGDM + PGPM
PGDM (AICTE Approved) lays special stress on developing skills and competencies through exposure to real business situations in the form of case studies.
MARKETING MANAGEMENT (MM)
HUMAN RESOURCE MANAGEMENT(HR)
FINANCIAL MANAGEMENT (FM)
INTERNATIONAL BUSINESS (IB)**
INFORMATION TECHNOLOGY (IT)**
PRODUCTION AND OPERATIONS MANAGEMENT (POM)**
Industry Interface
Foreign industrial Visit
Outbound Workshops
Domestic Industrial Visits
ERP Training Specialization Modules
Entrepreneurship
Student friendly  Experimental Learning
Personality Development
Aptitude Skills Test
Industry Relevant Curriculum
Etiquette Training
English Classes
Incubation center
Live projects
Foreign Language Training
Team Building
Communication Skills
Excel, Tally Classes
Interview Skills
Business Writing
Stress Management
Resume Writing
Interview Preparation
IBMR B-School Gurgaon Fees:
| | |
| --- | --- |
|  PGDM | Fees ( Rs. INR ) |
| 1st Year | 2,62,500 |
| 2nd Year | 2,62,500 |
| IBMR Registration fees | 50,000 |
| Total Fees | 5,75,000 |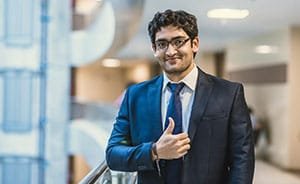 MBA + PGPM
MBA programme is more application oriented and gives practical exposure to the students along with the classroom theoretical and practical knowledge of business & industry.
Institute of Business Management & Research Specialization's Offered:
Human Resource Management (HR)
Finance Management (FM)
International Business (IB)
Information Technology (IT)
Business Analytics
Agri-Business Management
Operations Management
Public Policy Management
Marketing Management (MM)
Affiliated by Maharishi Dayanad University, Rohtak, NAAC "A" Graded State Govt. University
IIM certification in Management.
Post Graduation Programme in Management (PGPM)
Value Added Programme (VAP) includes more than 100 skill development Training sessions.
Digital Marketing Workshop.
Training & Certification in entrepreneurship from MSME, NSIC & NSDA, Govt of INDIA.
ERP (SAP) training Basic & Advance Modules SPSS Training
Global Eminent Guest Lectures by leading executives, Life Skills training, NLP Training.
English Enhancement Programme, Leadership Programme, Regular Industrial Visits.
Foreign Language, Live project with Real Time Business, Incubation, Excel Classes, Tally classes & Case studies.
Live share online trading, Video resumes Building etc, Corporate suit and study material.
Foreign Corporate tour
Duel Specialization
IBMR B-School Gurgaon Fees
| | |
| --- | --- |
| MBA | Fees ( Rs. INR ) |
| 1st Year | 2,37,500 |
| 2nd Year | 2,37,500 |
| IBMR Registration fees | 50,000 |
| Total Fees | 5,25,000 |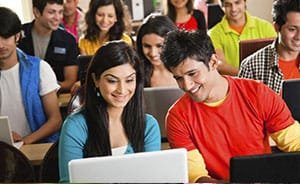 BBA + UGPM
It aims at developing a student's intellectual ability, executive personality and managerial skills through an appropriate blending of Business and General education.
The BBA program is a full-time course incorporating both general business study and higher-level study programs for particular concentrations. It also offers comprehensive awareness about the operational domains of a corporation and also their dependent ancillaries.
Industry Interface
Foreign industrial Visit
Outbound Workshops
Domestic Industrial Visits
ERP Training Specialization
Entrepreneurship
Student friendly  Experimental Learning
Personality Development
Aptitude Skills Test
Industry Relevant Curriculum
Etiquette Training
English Classes
Incubation center
Live projects
Foreign Language Training
Team Building
Communication Skills
Excel, Tally Classes
Interview Skills
Business Writing
Stress Management
Resume Writing
Interview Preparation
IBMR B-School Gurgaon BBA Fees:
| | |
| --- | --- |
|  BBA | Fees ( Rs. INR ) |
| 1st Year | 89,000 |
| 2nd Year | 89,000 |
| 3rd Year | 89,000 |
| IBMR Registration fees | 30,000 |
| Total Fees | 2,97,000 |